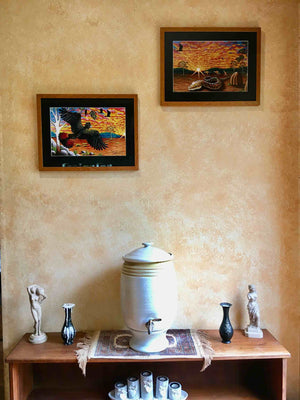 Prints Homepage
---
These fantastic Prints feature original artworks by Australian artist Imogen O'Neil- 'Art of ION'.
Here you will find bright and colourful art to adorn and enliven your home!
Choose from stretched canvas prints, a Wall Hanging/Tapestry, or simply an unframed print on quality 300gsm paper!
Pls note any print you see here can be custom ordered as either a 'Stretched Canvas Print' or as a 'Wall Hanging' at whatever dimensions you choose!

If you cannot find what you are looking for in these collections,                            Please feel free to get in touch!
Check out my 'Artwork Stories' section for more info on the origin of particular paintings.
All creative content in this site is subject to copyright law.
---
---